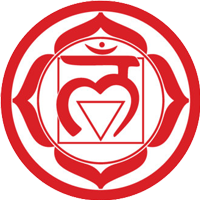 Monday
6-9am
Mysore Ashtanga
7:30-8:30 Intro to Mysore
9:30-11am Warm Flow Melissa
12-1pm Sangha Yoga  Candice
4:30-6pm Warm Flow  Melissa
6:30-7:45pm Flow & Relax  Jessica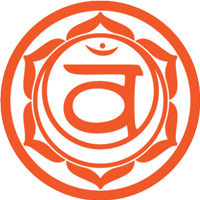 Tuesday
6-9am
Mysore Ashtanga
7:30-8:30am Intro to Mysore
9:30-11am Everyday Yoga Jole
12-1pm Sangha Yoga  Karen L.
4:30-6pm Warm Flow  Sara
6:30-7:30pm Rockin' Vinyasa  Melissa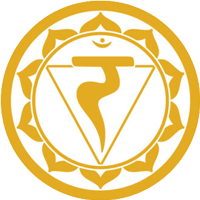 Wednesday
6-9am Mysore Ashtanga
9:30-11am Intro to Vinyasa  Candice
12-1pm Sangha Yoga  Jennifer S.
4:30-6pm Warm Flow  Melissa
6:30-7:45pm Flow & Relax  Tracy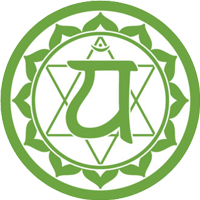 Thursday
6-9am
Mysore Ashtanga
9:30-11am
 Everyday Yoga  Jole
12-1pm
Sangha Yoga  Jessica
4:30-6pm
Warm Flow  Sara
6:30-7:30
 Bhakti Flow  Lorena
7:45-9pm TrancenDance Katie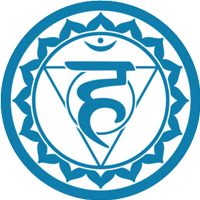 Friday
6-9am Mysore open practice
9:30-11am Warm Flow  Melisa Keenan
12-1pm Sangha Yoga  Lorena
4:15-5:15pm Flow and Relax  Ashlee
5:30-6:45pm Bhakti Flow Lorena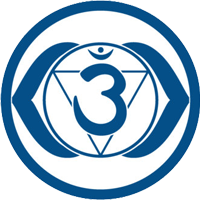 Saturday
8:30-10am Surya Flow & Relax  Lorena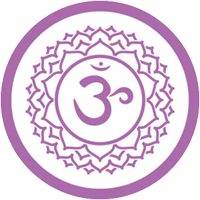 Sunday
6-8:30am
Mysore Ashtanga  Susan
9-10:30am
Radiant Flow  Melissa
5:30-6:45pm Flow & Relax  Skylar

MYSORE ASHTANGA-VINYASA
6-9am Monday – Thursday: This is not a 3 hour class. It's an open block of time to practice. If you're new to the class YOUR FIRST CLASS is 7:30-8:30am Monday or Tuesday. In your first few classes you will learn Surya Namaskar A (9 postures and movements), followed by Padmasana and deep breathing. Depending on the age and ability of each student the time frame to learn additional yoga postures is customized.

Intro to Vinyasa
The primary series of Ashtanga yoga can be taught to all-levels. This is an accessible class for those who want to learn hatha yoga postures in an authentic ashtanga-vinyasa traditional method. Slow paced and matched for the individual students needs. Beginners are welcome. This class will prepare you for our Mysore Ashtanga Yoga as an option. Practice Sun Salutation A & B, standing poses, seated poses, and finishing poses that are just right for your body. Each class ends with mediation and a final resting posture– the heart and aim of the practice of yoga.

Radiant Flow or Everyday Yoga
A moving meditation for those who want a continuous flow of Hatha yoga postures. Everyday yoga is slow and simple. Radiant Flow is slightly more active, wring out with sequences designed to build heat while improving strength and flexibility, leaving you with a balanced yoga practice. *This is not Ashtanga-Vinyasa based mostly and moves slower or longer holds, spontaneously crafted.

Surya Flow & Relax
An all-levels class to greet the rising sun. A non-dogmatic chant is offered in the beginning and end of the led class. You can expect a variety of Ashtanga-Vinyasa inspired similar sequences each class with a slower pace, longer holds, some spontaneity, and a meditation at the end.

Warm Flow
Room heated to 90º. A moving meditation for those who want a continuous flow of Hatha yoga postures. This class is a total-body wring out with sequences designed to build heat while improving strength and flexibility, leaving you with a balanced yoga practice.

Rockin' Vinyasa
Bhakti Flow
A 60-75 minute upbeat vinyasa warm flow class in an 80 degree room. A warm, but not stifling environment. A challenging, yet accessible class for all levels, with an optional emphasis on diving deep into embodying your spiritual practice. Break a sweat to some fun music while building strength, balance, and flexibility before letting it all go in our final resting posture.

Flow & Relax
An inviting class for all-levels of practitioners. A skilled and well crafted balance or blend of energizing and restorative postures. Great for mid-week fatigue.

Sangha Yoga
Hour long Vinyasa class offered 12noon M-F *community class price $8 drop-in and $35 for 5 classes. In Sanskrit, the language from where this yoga comes from, Sangha means true company. Each class will have a different style and pace depending on the instructor. Check our mind body for the most current class schedule.

Hatha Yoga
All yoga poses are Hatha Yoga poses. All physical yoga which include asana or the yoga pose, are Hatha Yoga. Our studio offers Hatha yoga class and some that add precise  movement with breath or Vinyasa. We offer traditional Hatha and untraditional modern twists on the practice.

The Vinyasa Method
The purpose of vinyasa is for internal cleansing. Breathing and moving together while performing asanasmakes the blood hot, or as Pattabhi Jois says, boils the blood. Thick blood is dirty and causes disease in the body. The heat created from yoga cleans the blood and makes it thin, so that it may circulate freely. The combination of the asanas with movement and breath make the blood circulate freely around all the joints, taking away body pains. When there is a lack of circulation, pain occurs. The heated blood also moves through all the internal organs removing impurities and disease, which are brought out of the body by the sweat that occurs during practice.

Melissa Martinez-Chauvin
A student of yoga since 1999 and a yoga teacher for 9 years, Melissa brings the knowledge of the ancient texts with the heart of Bhakti to her classes. She teaches hatha yoga poses that are mindful and sustainable to all-levels and shares sanskrit mantras. Awakened by her experience with a continuous yoga practice, she's inspired to instruct asana in a way that gives depth to the awareness of the self. Knowing that once the illusion of separation is unveiled we can find our true nature and focus on what matters, she is committed to staying in the light. Finding joy through teaching public yoga classes but wanting to create community, she began We Are One Yoga Teacher Trainings in 2013. The teacher trainings are in-depth study modules exploring the many ways to embody the teachings of yoga. In June of 2016, Melissa acquired the Ashtanga Yoga Reno studio on California Ave. and changed the name to Temple Yoga Reno.

Carol Lyons
The first time Carol practiced yoga, she knew it was something she wanted to do for the rest of her life. She loves the calming effect yoga has on her body, and especially on her over-active mind. The balance and ever deepening level of awareness that she finds in her yoga practice carry into everyday life. She feels yoga helps her to face challenges head-on with a clear mind and an able body. In 2004, Carol completed her first teacher training at the 200 hour level. She has taken numerous weekend workshops and classes with amazing teachers, including Sri K. Pattabhi Jois. In 2010 Carol finished a 100 hour Ashtanga Primary Series teacher training with Tim Miller, who was a student of Guruji's for 30 years. She has since made a commitment to visit Tim Miller at least once a year and immerse herself as a student under his guidance. In the summer of 2012 Carol completed another 100 hours with Timji for Second Series Teacher Training. She looks forward to more opportunities to learn and grow both as a teacher and a student. There is always a deeper place to go in the world of yoga. There is always more to learn. "The benefits yoga delivers to all aspects of my life are limitless, and the growth is endless."

Maureen Griswold
There is a saying that practicing yoga in a former life will lead you to yoga in your present life. For Maureen this is true because the first time she practiced yoga in 2005, it felt like coming home. She came to yoga late in life, but believes that what yoga has to teach us can be learned at any age. Maureen began her teacher training at Studio Eight Yoga in early 2011.  She then completed 100 hours of training in the Primary Series of Ashtanga at the Ashtanga Yoga  Center under the direction of Tim Miller. She wants to continue her teacher training to expand her knowledge of the physical practice, as well as study the history of Ashtanga yoga, and Hindu traditions and culture. Maureen is grateful to her teachers for their support, enthusiasm, knowledge, wisdom and inspiration.  She hopes to be able to inspire students as she was, and continues to be, inspired by her teachers. "I love how the physical practice informs other aspects of our lives, bringing us mental clarity and calm, and moving us closer to self realization." 

Susan Mayberry
Susan began practicing and studying yoga in 2001, and completed her 200 hour teacher training in 2003. Shortly after she began practicing, Susan found she was pregnant with her first child. She continued practicing not only through her first pregnancy, but throughout her second as well. She had two wonderful experiences, and now enjoys her two great children. Trying to balance a consistent practice with the demands of parenthood has been a challenge. She has learned that 'yoga' isn't merely about the pose; sometimes it is easier to yoke the mind, body, and spirit on the mat, yet the real challenges await outside the yoga studio, often in our own homes, as we strive to balance all that life proffers. Susan tries to create a fun environment in her classes, as we all tend to take the rest of life a bit too seriously more often than not. Outside of the yoga studio, Susan enjoys riding her bike, backpacking, and is working on a Master's Degree at UNR in Speech-Language Pathology. "I love how my practice makes me feel, and am happy to have the opportunity to share this feeling with others through teaching. If you're thinking of exploring yoga, I encourage the journey. It is well worth your time." 
Sara Gail
A Reno-based yoga student & teacher, Sara Gail received her 200-RYT through the We Are One Flow Yoga Teacher Trainings in 2014. Since then she has been in constant studentship. From an early age, physical movement and mental discipline were imprinted on Sara. With a background in gymnastics and dance, she experienced first-hand the importance of the energetic mind-body-breath connection. This path ultimately led Sara to yoga and her daily practice. She is now living out her swadharma-discovering her unique role in this life. Sara's teachings pull strongly from theAshtanga tradition, while interjecting dynamic free-flowing sequences of Bhakti yoga. Her style is athletic & challenging, yet accessible for all levels. She sequences her classes with an emphasis on creativity, breath and freedom, while maintaining ease and integrity within the poses. Sara sees, recognizes and honors the unique individuality of each of her students and seeks to empower and uplift each being as they step on to the mat. Sara is a passionate lover of life and all things yoga. When she is not practicing or teaching, you can find her smiling, laughing and enjoying every moment to its fullest! Sara bows humbly in service to this practice.

Jessica Costelloe
I have been practicing asana for many years, and bit by bit, experiencing little openings to something bigger. After traveling and working different jobs, I felt pulled to come back to Reno and dive in deeper. This led me to completing my 200hr RYT in Reno with We Are One Teacher Training. Since then my practice, studentship, and curiosity have grown into something I can't help but love to share. The classes I offer intend to create a space for someone to explore whatever it is they are looking for in the practice. The beauty of it is when one gets on that mat, and experiences a connection to themselves through the mind, body, and breath. The results can be limitless! My classes consist of Hatha yoga with flow and attention on concentration.

Tracy Daynes
Tracy went looking for a yoga teacher in 1996 with a few of her closest friends. They found Lorna Benedic, and started this life changing journey. She completed her first teacher training with Erich Schiffmann in 2002 and has been teaching yoga ever since. She also has studied with Lynne Ramsey, Eddy Modestini and Nicki Doane, Lama Chistie McNally-Tibetan Heart Yoga and most recently Carol Lyons, here at Studio 8. She finally understands the saying, "do your practice and all is coming. " After many years of "studying" yoga, Tracy has finally found how to "practice yoga"  here at Studio8, practicing astanga. She prefers to practice mysore style, but will try to attend a led class once a week so that she can "hear " Sanskrit, chat with the class, and to learn more about the practice. Tracy came from a completive swimming, triathlon and marathon running background. She also has raised three children.  She can honestly say that Yoga has enhanced everything in her life, and she hopes continue the practice always. When not practicing or teaching  yoga you can find Tracy at Studio 325 where she works as an Aveda Aesthetician. " I finally understand the saying 'Do you practice and all is coming'."

Jole Rector
Jole Rector grew up in Reno, NV and graduated from the University of Nevada, Reno in 2009 with a BA in English Writing. After college she went through a 200 hour Yoga Teacher Training program in Reno 2009-2010 and began to teach yoga after the training. She also happened upon the circus arts around the end of the training--including aerial arts and partner acrobatics. She began to assist teaching partner yoga/acrobatics by 2011 and teaching aerial arts in 2012. In 2014 she got the opportunity to teach aerial yoga, fusing her knowledge of aerial arts and yoga. She enjoys teaching a practice where people can explore how their bodies move in space and observe what those movements feel like inside the body.

Rick Eyester
Rick's classes are deeply meditative and restorative. He teaches to bring peace to the practitioner and students find his classes transformative. You can practice with Rick during the Fall yoga teacher training. Find Rick at The Studio or MCY and prepare to relax.

Lorena Corvis
Lorena has been a student of Yoga since 2002. In 2008 She felt inspired to serve the practice that had meant so much to her, and signed up for her first 200 hour training with a teacher in Chicago named Suddha Weixler. She also attended a teachers training with Manju Jois, and years later with Sri Dharma Mittra in New York City. Lorena had the great privilege of having a teacher and mentor named Kali Om to study closely with for much of her practice. Under her guidance Lorena found the disciplines needed to deepen her practice to levels of true soul growth, and encouragement to stay the path. She continues to dive into deep into soul study, and counts it among her greatest blessings to continue to meet and learn from truly inspired teachers. Lorena makes an effort in her classes to bring a balance of laughter, discipline, and deep devotion. Embodying her spiritual practice is a true passion in her life, and she strives to share that passion as her small contribution to the world at large.
Monthly Unlimited
New Student Special 1 Month Unlimited Yoga: $54
Monthly Unlimited: $108
New Members, Student & Senior Monthly Unlimited (Auto debit for 6 months): $73-75
Yearly Unlimited: $1,008
Sangha Yoga
Hour long noon classes M-F
Drop in $8
5 Classes $35
Single & Bundle Classes
Single class $16
Student/senior $10
5 classes $65
10 classes $100
20 classes $180
*Good for any class at any time 3 yr. expiration
We Are one Yoga Teacher Trainings
Bloom n' Boom
Spring
100-Hour Yoga Teacher Training
March 2017 thru May 2017
Practice Asana, Pranayama & Meditation
Create a home practice
Examine balance and apply it to your daily life
Deepen relationship with self through practice
Have fun and be inspired by your practice
Embody Your Practice
Fall
100-Hours Yoga Teacher Training
Weekends: September 17th thru October 30
Study yoga philosophy, anatomy, history & sanskrit
Integrate yoga's foundational guidelines into your life
Examine the Yamas & Niyamas
Practice Asana, Pranayama & Meditation
Learn to Teach!
Foundations
Winter
100-Hour Yoga Teacher Training
Weekends: September 17th thru October 30
Study yoga philosophy, anatomy, history & sanskrit
Integrate yoga's foundational guidelines into your life
Examine the Yamas & Niyamas
Practice Asana, Pranayama & Meditation
Learn to Teach!